to register for, of course! I must say, wedding planning is STRESSFUL. Not that that was/is surprising, but geez! It sure can take a lot out of you. Between the budgets and planning and decisions, before you know it, something that should be fun and exciting feels more like, well, work. Registering for gifts is something enjoyable and stress free that Mr. B and I were able to do to together to take our minds off the stress.
After doing a LOT of research on the best places to register and weighing out the pros and cons of each, we I decided we would register at Macy's and Crate and Barrel. C&B because let's face it, they have super cool stuff (most important of which was the AH-MAZING wine glasses that were similar to the ones I saw on Gossip Girl!). Originally, I was planning on registering at Bed, Bath and Beyond, BUT after hearing about Macy's spectacular rewards program (5% of all registry gifts and 10% what you spend on your card on a gift card after the wedding to buy MORE stuff? YES PLEASE).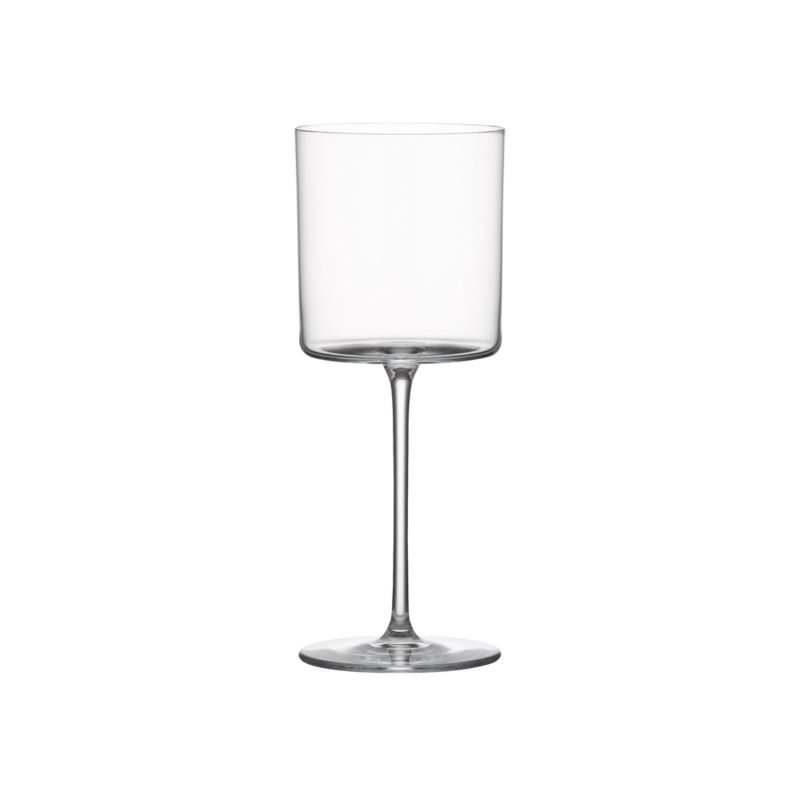 Aren't these wine glasses AWESOME?
Photo via Crate and Barrel
While researching our registry options, I learned of the amazing benefits of attending the Registry "parties" that our chosen stores offered. We first attended the registry party at Crate and Barrel. They open up our closest store early every Sunday morning for engaged couples to come check out the store, register and test some of their products. They had reps from Kitchenaid and Cuisinart (two of my FAVE brands) on hand for demonstrations, and even employees  making paninis and french toast! Having the store to ourselves (well, with only a handful of other shoppers) really made our first registering experience both special and simple. Unfortunately, this was when I didn't have my camera so I am without pictures from this day. But we did get a cute bud vase in our take home bag (Thanks C&B).
About a month after our visit to Crate and Barrel, we hit up the Macy's Sip and Scan party with MOH S and her FI. As fun as the C&B event was, Macy's definitely was a step up. Maybe it was the fun we had registering with our friends, or maybe it was the yummy mocktails and gourmet appetizers, either way, we definitely were happy with our decision to attend this event. It really was an overall great experience that I would recommend to anyone looking to register for their wedding.
Mr. B and I at Macy's Sip & Scan
Using his awesome scan gun technique to add me to the registry
All Photos Personal unless otherwise noted
Was there anything in the planning process that served as a break from all the, well, planning?